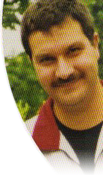 Welcome to our website. We look forward to assisting you in your search for the perfect business that suits your needs. J. I. L. Janitorial Sevices Inc. believes we are that business. Our customer service, combined with our pricing, is unmatched by any competitor.
J. I. L. Janitorial Sevices Inc. has been serving the Durham areas for 23 years and wants to earn your business. Our loyal customers love our personalized treatment; it keeps them coming back each time a new issue arises. Our customers are like our family.
Please feel free to browse our entire site. You"ll be sure to find what you are looking for. If not, give us a call and we"ll talk pricing, at 905-424-1728.
Click on the "Talk Now" button to contact us immediately via telephone or click on the "Live Help" button to chat with our online receptionist."Our receptionist is standing by Monday to Friday from 9 AM to 8 PM (EST).
If you're looking for a top Janitorial Company in Durham look no further than J.I.L. Janitorial Services Inc.! Our decades of service within the Durham region are a testament to our commitment to excellence, customer service, & a job well done.