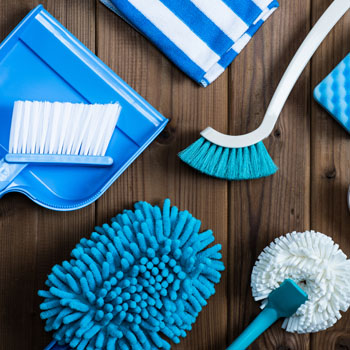 Are you in search of a professional-grade janitorial company in Durham at an affordable rate?
For businesses, a well-maintained and clean environment is key to workplace productivity and upholding your professional image in the marketplace.
For homeowners, professional cleaning services give you your time back.
When it comes to commercial and residential cleaning services, it can be difficult to find professional-grade quality without the astronomical rates. J.I.L. Janitorial Services is the solution. For 23 years, we have been providing professional cleaning services at the most affordable rates in Durham.
The Most Affordable Rates You Will Find in Durham. J.I.L. Janitorial Services provides the most competitive and affordable rates in all of Durham.
Professional-Grade Cleaning Services. J.I.L. Janitorial Services delivers detailed, professional-grade cleaning services that meet the highest standards for cleanliness, hygiene and safety as determined by industry standards.

This is backed by our certified and highly-trained technicians who undergo continuous training on the most up-to-date cleaning solutions, equipment and tech. Our commitment to excellence is also embodied by our best-in-class equipment, technology and cleaning supplies.

J.I.L. Janitorial Services is bonded and insured so that you can feel safe knowing that your most important investments are protected.
Reliable Cleaning Services You Can Count On. We understand it can be difficult to avoid spotty cleaning services in the GTA. This is where we are different. Due to regular quality assurance checks, J.I.L. Janitorial Services is able to provide high-quality services on a consistent basis unmatched any other janitorial company in Durham.
Customizable Services That Meet Your Needs. Regardless of the size of your business/home or the type of job that you need done, J.I.L. Janitorial Services offers customizable services tailored to your exact needs.
Certified, Professional Cleaning Techs. Our cleaning techs are held to the highest standards in the industry, which is why they are certified technicians who have undergone criminal checks, reference checks and professional training. J.I.L. Janitorial Services is home to top experts in the field.

Detailed and highly efficient in their approach to cleaning, our techs are professionals who are both highly reliable and friendly. They are the very backbone of J.I.L. Janitorial Services and the reason why we have cultivated such a loyal following in Durham.
Unmatched Customer Service. We understand that every business and homeowner has their own set of needs. This is why we provide unique, custom solutions to each business and homeowner. It is our custom, personalized approach that has gotten us where we are today.
J.I.L. Janitorial Services Inc. - Durham's Most Trusted Choice
J.I.L. Janitorial Services Inc. has been providing cleaning services for 23 years. In that time, we have grown a loyal base of clients and have become Durham's most trusted choice for commercial and residential cleaning services.
We have the track record and customer testimonials to back it up. We give you our 100% customer satisfaction guarantee.
Commercial and Residential Cleaning Services
Maid Services
Carpet Cleaning
Construction Clean-up
Looking for a professional-grade, affordable janitorial company in Durham? Call 905-424-1728 for a free estimate